Visit
www.regiondo.com
. On the upper right-hand side, you'll find the
"Log in"
button. Click on
"Forgot your password?"
.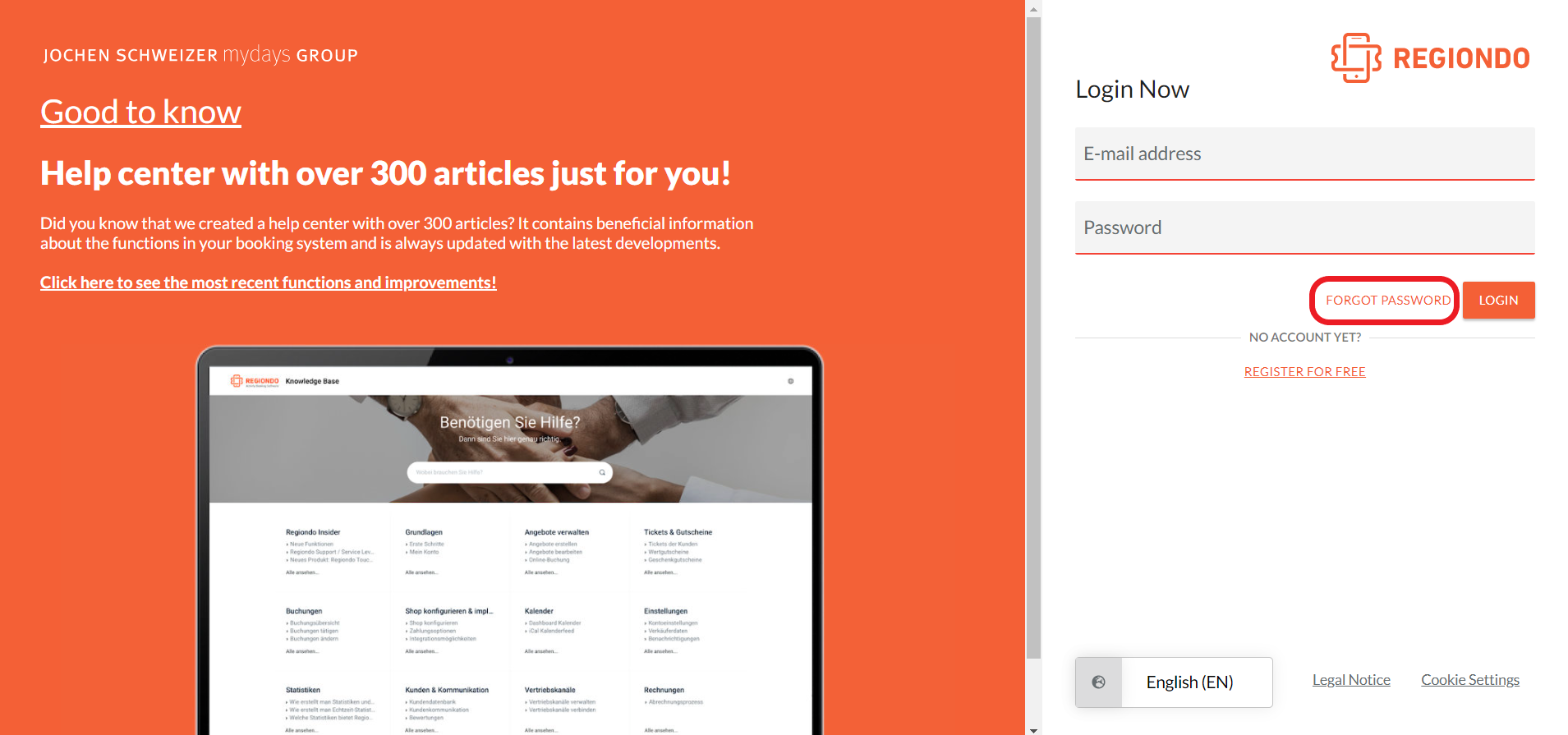 Note:
In the new window, enter the email address you used to register with Regiondo and click on Request password. Within a few seconds, you'll receive an email from noreply@regiondo.com enabling you to set a new password.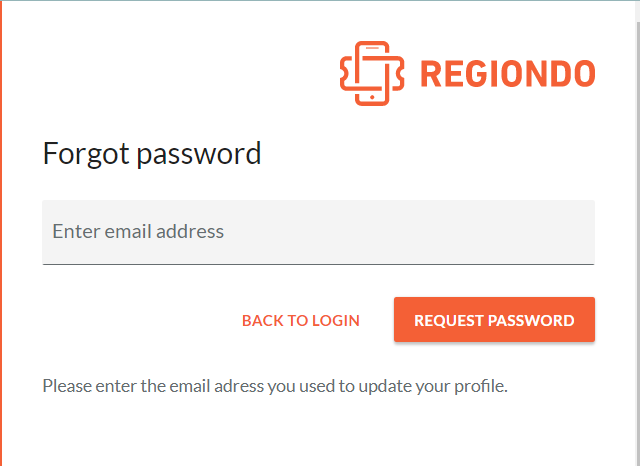 Here is how the email looks like. Please click on Reset my password.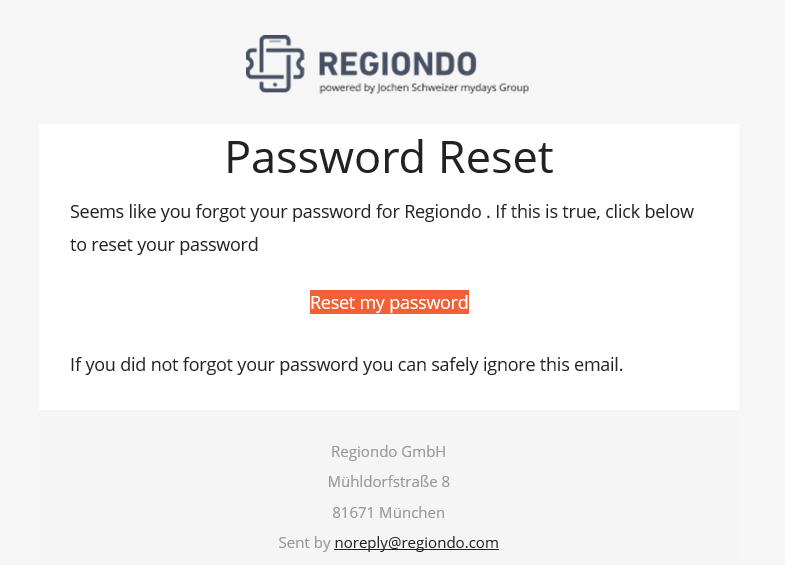 This will redirect you to a new page where you need to create a new password, taking into account some important requirements:
at least 8 characters
at least one is an uppercase letter (A)
at least one lowercase letter (a)
a number (1)
and a special character (#)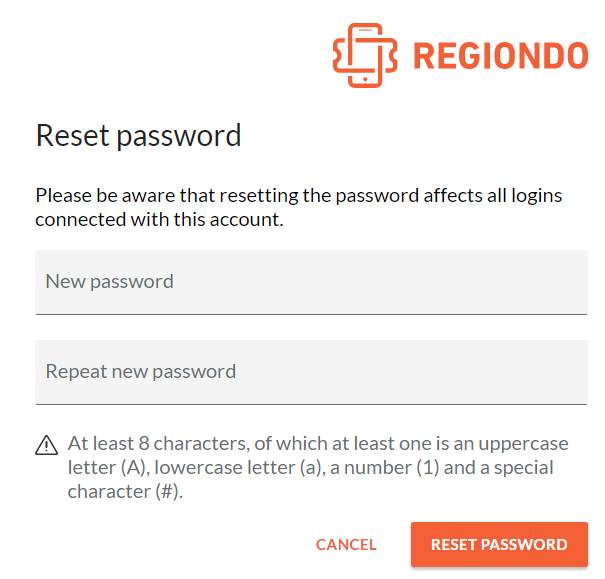 After you set your password and write it again, press the button Reset password.
This message will appear if the change was successful:

You will also receive an email that confirm you successfully changed the password and a link to redirect you to the login page:

If your browser has automatically saved your password, make sure to delete the password from the settings for the Regiondo login page: (example in Chrome: chrome://settings/passwords).