You can use a Zebra ZD420D printer and print tickets on-site with Regiondo.
After purchasing and loading ticket stock into your printer, connect your Zebra ZD420D printer to your computer using a USB cable. Then go to the "POS configuration" tab and turn on your Zebra printer in "Printer configuration".
Note
Hardware requirements
- Zebra ZD420D printer
- Windows PC (Windows 10) / Mac OS and Google Chrome Browser
- Ticket Format: 79mm (3.1) Width, 87mm (3.4) Height
1. How to setup a printer.
1.1 For Windows:
Note
If you already installed a driver for some other Zebra printers, you don't need to install it again. Skip step 1.1 and 1.2, open Zebra Setup Utilities on your computer and go to step 3.
1 Connect your computer with Zebra ZD420D printer.
2 Install printer driver. Download the latest version of Windows driver from this page
Support and Downloads page
and then run the downloaded .exe file. Press the Next button when it's needed to complete the installation process.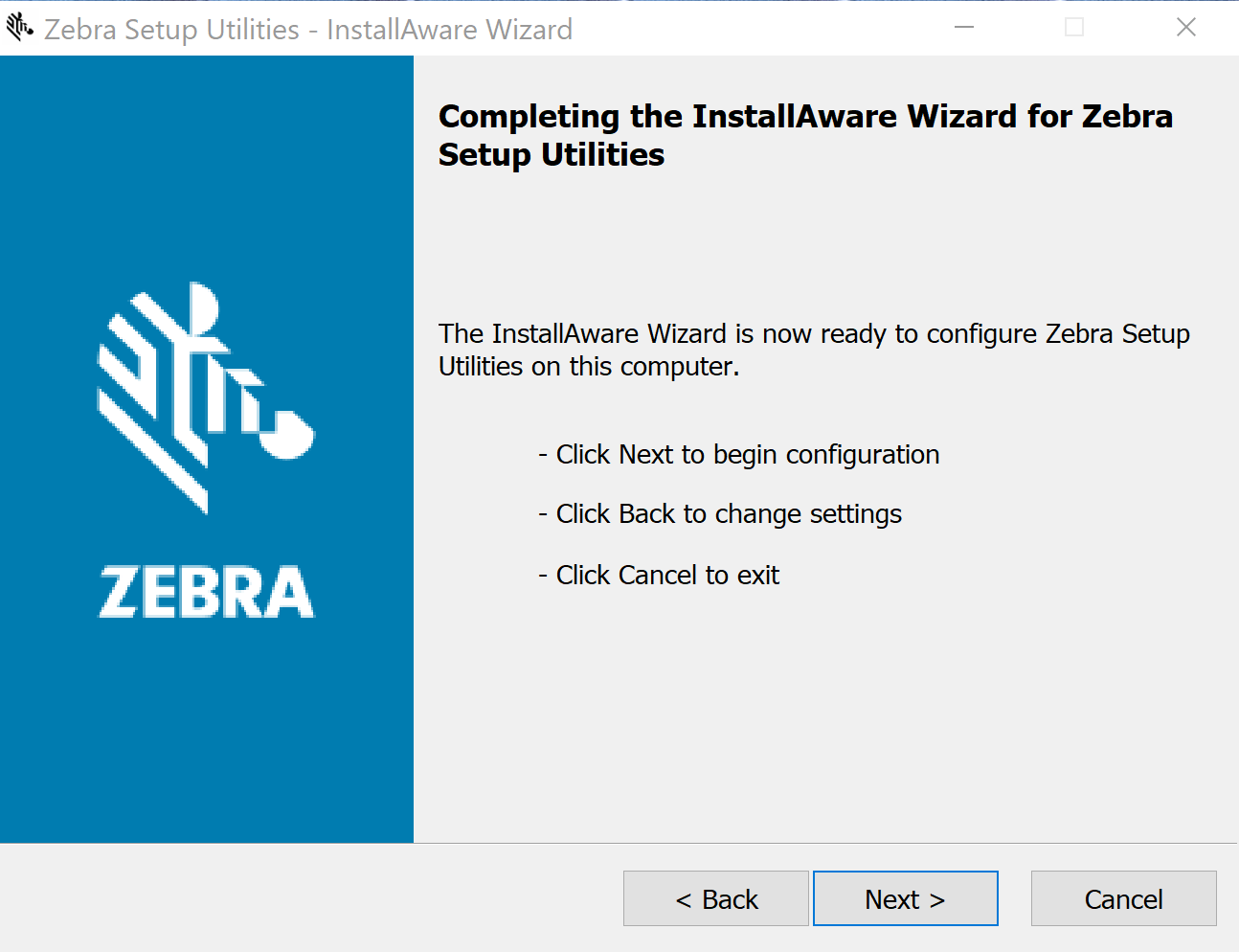 3. When the installation process is completed, you will see the list of detected printers. Choose the desired printer and then manage printer settings by pressing Configure printer settings button.
** If list of printers is empty, you can add it manually by pressing Install New Printer button and choosing desired printer from the list.
4. On the next step you need to specify printer size, set width to 79 mm (3.1 inch) and height to 87 mm (3.4 inches).
Press button Finish. Now your printer is ready for work. Skip Mac Os configuration and go to the next step.
1.2 For Mac OS and other Unix systems.
Note
If you already installed CUPS, you don't need to install it again, skip steps 1.1 - 1.3 and go to 4 directly.
Zebra does not provide a driver for use on Linux/Unix or Mac OS X operating systems but instead suggests the use of the Common Unix Printing System (CUPS) driver.
1. Connect your computer with the Zebra ZD420D printer.
2. Download the latest version of
CUPS
.
3. Unzip downloaded archive, then find and open
install-sh
file from unzipped folder. You can find official Zebra documentation
here
.
4. Open a web browser and enter
http://localhost:631
in the address bar to access the CUPS configuration web page.
5. From the Home page, select
Adding Printers and Classes
and then press button
Add printer
.
** If you see the authentication window you should fill it with you system user credentials.
6. Now CUPS will complete a search for printers and display a list of discovered printers. Choose desired printer and press button Continue.
7. Keep the next step as it is and press button Continue.
8. Choose Zebra ZPL Label Printer option as model and press button Add printer.
9. Specify custom size. Select Custom option from Media Size select, then set width as 79mm and height as 87mm. Set resolution to 203dpi and then press button Set default options.
Note
You can always go back to printer settings and change them if you need. Just go to Printers menu, choose desired printer and then choose Set default options from Administration select.
Now your printer is ready for work!
2. How to enable Zebra ZD420D Printer in your Regiondo Dashboard
1. Login to your Dashboard
2. Go to "POS Configuration" and choose "Printer configuration".
3. Select desired printer and make sure you saved changes.
3. Now you are able to print tickets with new Zebra ZD420D format.
Go to "Bookings" > "Add Booking" and place an order.

Enable the switcher "Print Tickets (Zebra GX420d)" if it's not before placing your order.
After clicking the button "Place Order" your tickets will automatically be printed on your Zebra ZD420D printer.
Note
You will automatically be redirected to the "Add booking" page after your tickets have been printed.
From there, you can:
- Place a new order
- Print your tickets again (if you experienced a problem with your printer)
- Navigate to the order page
---
In case of incorrect layout behavior:
Sometimes, when the chrome printer preview mode is caching the page size, it could be that your changes were not applied correctly.
Try to choose another printer method from "Destination" select and then switch back to desired printer.