What has changed?
We are happy to introduce you our new confirmation mail. We updated the design to show the existing information in a new design to increase the usability for your customers.

In addition to the new design, the customer will open the ticket in their browser - doesn't matter if you open it via Smartphone, Tablet or Computer.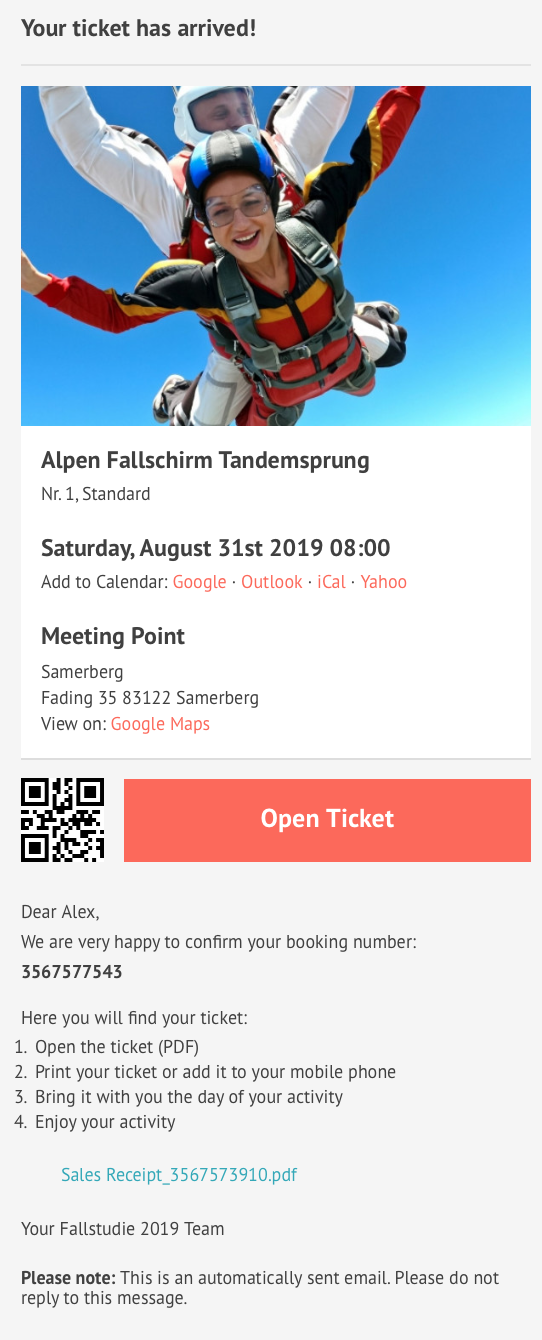 There is no apple wallet anymore
Also there is no wallet anymore. Why? With the QR code, you have directly the same functionality directly in the mail and you do not need to use a wallet. Since we had the feedback that Android user are not familiar with the wallet app - we changed our way of sending out tickets to fit perfectly for all of your customers.