Important:
You only receive bookings with manual confirmation when you set up your product in this way.
How to identify if there is a booking that requires manual confirmation?
When you arrive at your booking list, you can filter your bookings to see those who require an action. Bookings with manual confirmation have the Status "Action Required".
Important: When you filter for the Status Action Required, use "booked". We will soon change the wording to "Action required" everywhere.

How to confirm or decline a booking with manual confirmation?
When you open a booking which has the booking status "Action Required" you have the options to confirm or decline the booking.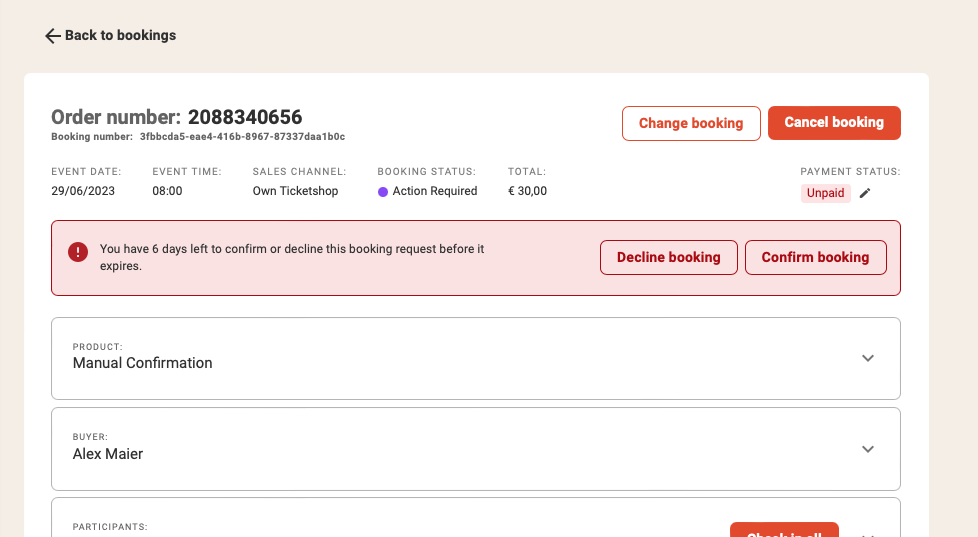 Your customer will be informed right after your action.
You always have 6 days to accept or decline a booking. If you don't take an action within this timeframe, the booking will be automatically expired. Expired bookings are treated as declined ones, but have an own status to filter for.
The 6 days limit is required in order to guarantee the payment flow.