Freedome is the leading marketplace for outdoor experiences in Italy, with more than 3,000 activities offered by selected professionals: https://freedome.it/
Regiondo collaborates with Freedome to support outdoor industry operators and assist them in expanding their market presence through easy online booking management.

1. If you are already a partner of Freedome
If you are already a Freedome partner and use Regiondo to manage your activities, Freedome will reach out to you to confirm your willingness to integrate the two channels.
Once your confirmation is received, here are the steps to connect your Regiondo offers with Freedome.
Step 1
Log in to your Regiondo dashboard. From the overview select "Channel Manager" > "Sales Channels" and search for Freedome.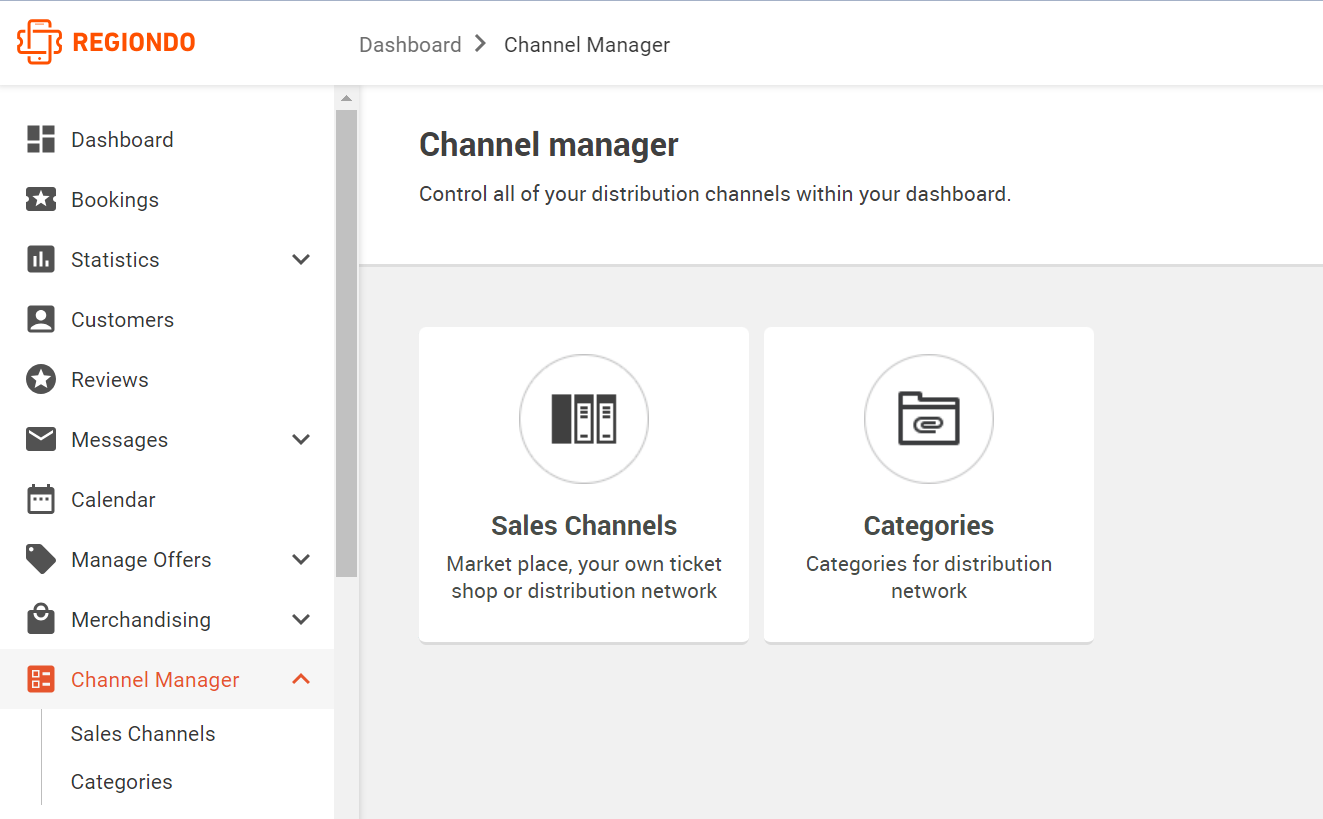 Step 2
Click on "Edit" (gray pencil icon) next to the Freedome sales channel. When you click, you will access the Freedome sales channel.

Step 3
Within the Freedome sales channel click on "Activate channel" and then flag the products you want to link by checking each box. Click "Save" when the operation is complete.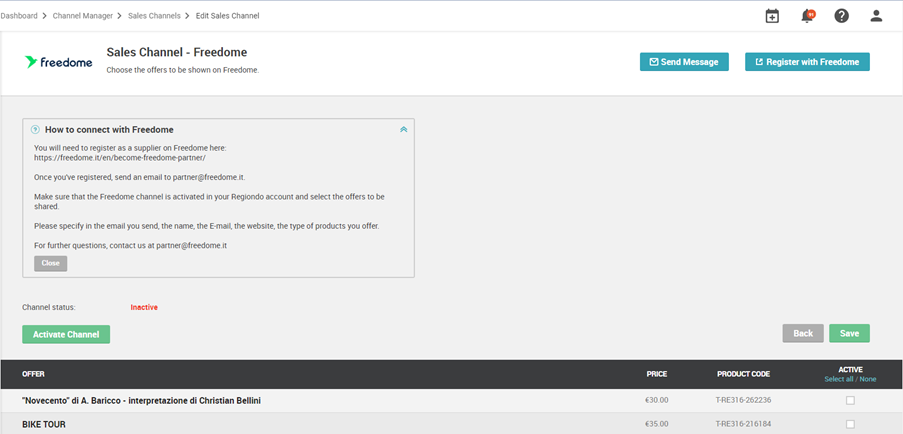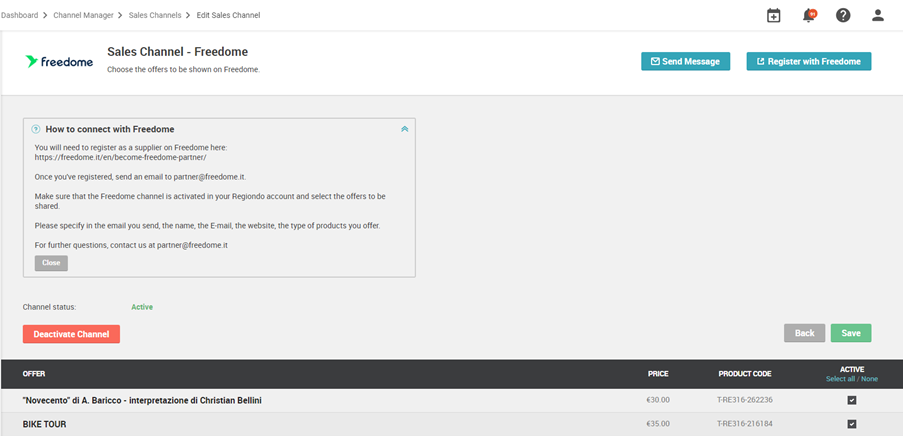 Freedome will now synchronize your account with Regiondo and match products and options. In case Freeedome encounters any issue during the process, they will reach out to you for further communication.
Important:
From now on, for all reservations received on Freedome, there will be a ticket fee determined by the agreements between you and Regiondo (Freedome will not charge additional fees).

2. If you are a new Operator
If you wish to showcase your activities on Freedome but are not yet a partner, you must first register on their portal: https://freedome.it/diventa-partner-freedome/.
This procedure is also explained within the Freedome page on Regiondo (see Step 3).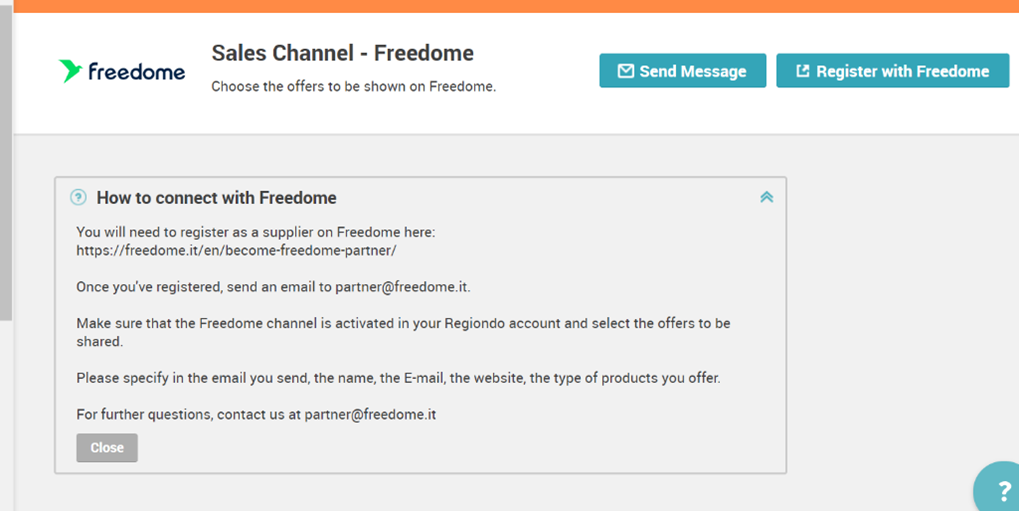 Once Freedome receives your registration, they will review your profile and, after an introductory interview, finalize your onboarding to become a partner and list your offers on the platform. The timing may vary depending on the amount of inquiries received.
To speed up the process, once you have registered, write to partner@freedome.it specifying that you use Regiondo and stating your name, website and contact information in the e-mail.