All payment transfers from Regiondo have several ways of data protection. The first is the secure transmission of all data from Regiondo to Stripe, which is confirmed via the SAQ-A. The proper storage of the data on Stripe's website is then guaranteed by the official
PCI certification
.
The legal data exchange between Stripe EU and the headquarters in the USA, as well as the data security measures taken by Stripe, are explained in detail under the following links.
Privacy
We do not sell the personal information of our customers to third parties.
Hosting environment
All regiondo services are hosted on AWS (Amazon Web Services)
Amazon Web Services (AWS) is the world´s most comprehensive and widely used cloud platform. All data from Regiondo is hosted in Frankfurt in Germany in accordance with data protection regulations.
Read here
for more information about AWS. Customers of Regiondo can be so confident that their data in the data centers is in responsible hands and that security standards are continuously improved and sustainably monitored.
All Regiondo services are hosted in Germany
We are member of the Initiative Cloud Services Made in Germany. This Initiative make sure that all Regiondo Services meet the following requirements:
SSL encrypted: Software-based security measures and SSL encryption of the connection to Regiondo additionally protect your data against attacks of all kinds.
The company of the cloud service provider was founded in Germany and has its headquarters there.
The company concludes contracts with its cloud service customers with Service Level Agreements (SLA) under German law.
The place of jurisdiction for all contractual and legal matters is Germany.
The company provides local service and support customer inquiries in German language.
Regiondo is taking responsibility and protecting the environment.
All our servers are hosted in data center powered by Green Energy from 100 percent carbon dioxide-free and environmentally-friendly hydropower.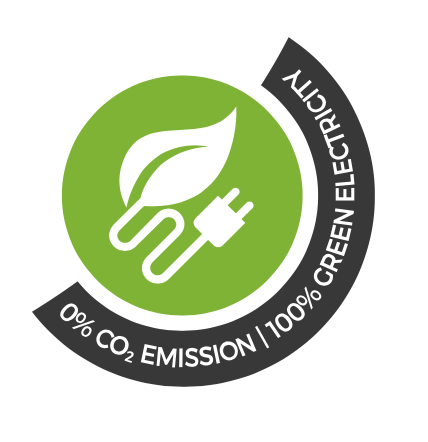 Which SSL certificate is Regiondo using?
We use some of the most advanced technology to protect your and your customers' data. Our webservices are secured by an industry standard 256-Bit SSL encrypted certificate for all Regiondo domains and subdomains.
Incident Response
In order for us to guarantee the highest possible availability of our services, we have implemented an Incident Management process.
Service level agreement SLA
Prioritization is based upon percentage of bookings lost and number of accounts affected by the issue.
- In the event of such a scenario, operator will reach out to our
Support Team by email
- The SLA time starts after the operator has notified our Support Team by email
- The SLA for ticket updates are only during team business hours ( Monday - Friday, 9am - 5pm) unless issue is deemed to be a Show-stopper. In the case of Show-stopper, it requires a 24/7 response window.
Priority

Description

Examples

Resolution Service Commitment

Show-
stopper

Incident that results in the failure of 50% or greater of bookings

Failure in bookings for majority of activities
Customers not permitted access to booked activities

Acceptable resolution or workaround communicated to operator within 2 hours

Permanent fix within 24 hours

Critical

Incident that results in more than 10%, but less than 50% of bookings

Failure in booking of a certain type of activities
Failure in booking cancellations

Acceptable resolution or workaround communicated to operator within 2 hours

Permanent fix within 2 business days

Major

Incident resulting in availability management, product management

Failure in changing appointment date and time, failure in changing available quantity for a certain appointment

Acceptable resolution or workaround communicated to operator within 24 hours

Permanent fix within 5 business days

Minor

Incident resulting in the non expected display of an offer

Failure in assigning an offer to a certain category, failure in displaying the right attribute, failure in displaying the right offer picture

Resolution within 15 business days
The average availability of Regiondo is 99% p.a.; maintenance and installation work
are not included when calculating availability. Data transmission problems attributable to
third-party disruptions shall be ignored when calculating the actual availability.

Routine and maintenance work are announced in advance and carried out at night in order to minimize the impact on operators' operations.